The Ark Co-op
Murals - Page 5
These are murals painted on the walls of The Ark
If you know who painted any of these murals, e-mail me now.
The famous pool parties with a cash bar on Fridays are part of the Ark lore.
Bartender was actually a house labor. Many a time the police would try to shut us down. They succeeded for a while but we brought it back in style.
Dave Deming on the left with a beard, Shelly Damon to his right.
Jill Kayser is the blonde relaxing, "Arkie style".
Bobby Miller is to the far left foreground.
The mystery man to the far right, his back to us, is Phil Smith.
Phil became the last director. His triumph was to take 36 of us to Mexico.
We went in March, knowing The Ark would close in May, never to re-open.
Ark parties, our trip to Mexico, and the closing of the Ark require separate websites.
Be patient, in due time my friends, in due time. Our story shall be told!
This is a satellite photo of the Ark. Notice the swimming pool. It was taken from the keyhole.com site. Thanks to Frank Rudd for the photo.
Visit these other Ark mural pages
The Ark Murals - page 1
The Ark Murals - page 2
The Ark Murals - page 3
The Ark Murals - page 4
The Movie Pal
(www.themoviepal.com)
The Movie Pal - main site. The movie site for all your Hollywood needs.

Prayers and Hugs
(ajb1776.tripod.com/prayers.html)
My personal site on prayer and faith. Please visit. It's good for the soul.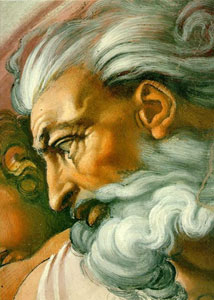 American Freedom 1776
(www.americanfreedom1776.tripod.com)
My personal site on the American Revolution. Please visit. It's good for all students.

Abraham Lincoln
Epic President


Buy magnets and buttons with Abraham Lincoln.
Perfect for history buffs.
Buying Lincoln souvenirs finances The Movie Pal.
THANK YOU!
Alexander Bernal


I am Alexander Bernal, The Movie Pal.
Please visit my personal website.
THANK YOU!
bernal1776@gmail.com.